NEWS-ARCHIVE
2020
Best Distributors 2020
05.11.2020
Leisegang was able to achieve a significant increase in sales this year - despite the Corona restrictions. Special thanks go to these three Leisegang exclusive distributors:
SWSY, Exclusive Distributor in China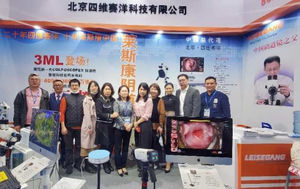 Since 2011 SWSY has been the exclusive Leisegang distributor in China, the world's largest market for colposcopes. During the successful collaboration with SWSY, colposcopes have been installed in over 800 Chinese hospitals. The brand Leisegang has thus finally asserted itself as the market leader in the high-quality segment.
Despite a large number of local Chinese manufacturers, SWSY was able again to increase sales of Leisegang colposcopes this year. An outstanding achievement, especially against the background of the ongoing COVID-19 restrictions!
We would like to thank both managing directors Mr. Je Ling and Ms. Jin Xin and their entire team for their high level of commitment and congratulate them on their impressive success!
Eurotech, Exclusive Distributor in Russia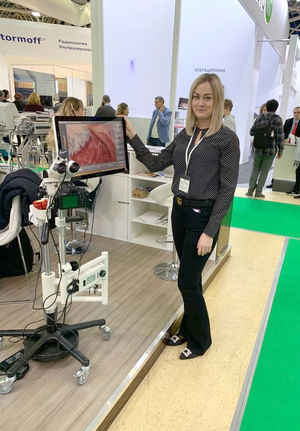 Leisegang and Eurotech have enjoyed a successful business relationship on the Russian market for over 25 years. During this time, Leisegang colposcopes were installed in far more than 2,000 Russian hospitals.
Despite COVID-19 restrictions, Tatyana Matushevskaya's team managed to sustainably increase sales in the business year 2020. Leisegang was once again able to demonstrate its market-leading position in the binocular high-quality segment.
We would like to thank the entire team, in particular the managing director Alexey Issaev, Tatyana Matushevskaya, Ekaterina Kuznetsova and all employees for their outstanding commitment!
Micro Optimal, Main Distributor in Germany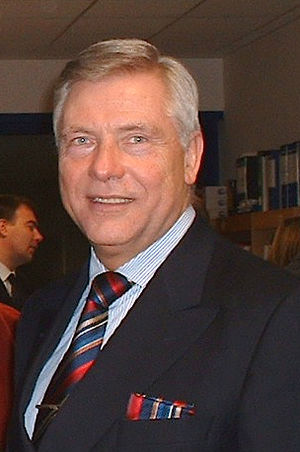 The owner of the small company, Arthur Hoffmann, held senior positions at Carl Zeiss, Olympus, Fuji-Foto-Film and GE Healthcare before founding his company Micro Optimal. Originally founded with a focus on scientific microscopy, Micro Optimal combines 30 years of experience in the fields of pathology, cytology and gynecology. He has been a business partner and consultant of Leisegang since 2017.
In the difficult business year 2020, Micro Optimal became the best distributor in Germany and is also one of Leisegang's leading sales partners on a global scale.
We would like to take this opportunity to thank Arthur Hoffmann for his outstanding commitment, permanent support and excellent sales results in 2020!
2019
Discontinuation
22.08.2019
Dear Customers,
We would like to inform you that with immediate effect we will discontinue our model 3MVS LED Y/C NTSC. Should current orders or tenders be affected, please contact us so that we can find a mutually acceptable solution. For further information or if you have any questions please do not hesitate to contact us.
Your Leisegang-Team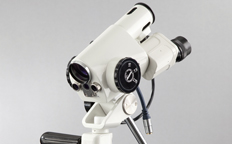 2017
Opening of Training Centers in Vietnam
In October 2017, Cooper Surgical and Leisegang have opened two sponsored colposcopy training centers in Hanoi and in Ho Chi Minh City in the presence of Deputy Minister of Health of Vietnam Prof. Dr. med. Nguyen Viet Tien. There, Vietnamese gynecologists have the opportunity to deepen their knowledge in colposcopy as well as in the application of LOOP excision and cryo in training courses.
The twice honorary professor in Vietnam, Prof. Dr. Horst-Michael Runge from Freiburg, Germany, has carried out the first two-day training course in the newly opened training centers in Hanoi and Ho Chi Minh City.
Best Dealer 2017
SWSY, Chinese Leisegang Exclusive Dealer in Beijing, will be named "Best Dealer of 2017".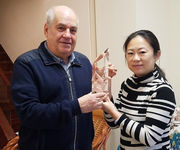 MEDICA 2017
Cooper Surgical and Leisegang attended the MEDICA in Düsseldorf again this year and held discussions with distributors from more than 50 countries. In the run-up to MEDICA, a one-day product training was carried out for the distributors.
2016
ANVISA Registration in Brazil
Since December 2016 Leisegang colposcopes are registered at ANVISA, the Brazilian Health Regulatory Agency.
Distributor Training in Chile
In August 2016 Leisegang trains its exclusive Chilean distributor IMH S.A. in Santiago de Chile (Chile).
Tender in Vietnam
In August 2016 Leisegang wins together with its exclusive distributor Vietthai a tender for 33 colposcopes.
Publication of Colposcopy Atlas in China
In June 2016 Leisegang's exclusive Chinese distributor SWSY publishes in co-operation with a Chinese publishing house a 300-page colposcopy atlas, which contains images of Leisegang colposcopes. Having done installations in more than 300 hospitals, Leisegang is the market leader of the high-end sector.
Expanding Distribution Network in South America
In the framework of Hospitalar in São Paulo, Brazil, in May 2016, Leisegang explores opportunities for expanding the distribution network in South America.
Distributor Training in Berlin
In March 2016 Leisegang trains its exclusive Brazilian distributor Renylab in Berlin.
Colposcopy Workshop in Hanoi
In March 2016 Prof. Dr. Michael Runge from Freiburg conducts in co-operation with Leisegang a two-day colposcopy workshop in Hanoi (Vietnam), where more than 300 Vietnamese gynaecologists attend. Prof. Dr. Michael Runge lived and taught for many years in Vietnam and Laos and he is the holder of Honorary Professorships from both the universities of Ho Chi Minh City and Hue. He has strongly supported the improvement of women's healthcare in these countries. His focus was - and is - university education of gynaecologists which often fails in many developing countries due to scarce resources. In 2013, his commitment was honoured with the "Bundesverdienstkreuz", a national cross of merit.
Distributor Training in Vienna
In February 2016 Leisegang trains its distributor Henry Schein in Vienna (Austria).
Distributor Training in Dubai
Within the framework of Arab Health in Dubai (United Arab Emirates) in January 2016 Cooper Surgical and Leisegang organise a training for selected distributors of that region.
Discontinuation
21.07.2016
Dear Customers,
We would like to inform you that with immediate effect we will discontinue our model 1E LED Light. Should current orders or tenders be affected, please contact us so that we can find a mutually acceptable solution. For further information or if you have any questions please do not hesitate to contact us.
Your Leisegang-Team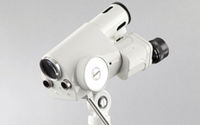 2015
Exclusive Agreement with Philippine Distributor
In October 2015 Leisegang concludes an exclusive agreement with Omnibus Bio-Medical Systems Inc. for for the Philippine market.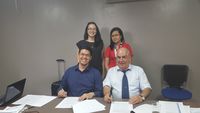 Market Development Brazil
In June 2015 Leisegang starts with market development in Brazil.
CMEF 2015
In May 2015 Leisegang and its exclusive Chinese distributor SWSY exhibit at medical technology trade fair CMEF in Shanghai (China).
2015: Launch of MWS MediaWorkStation
Effortless Documenting and Archiving
User-friendly
Easy recording, storing and accessing of footage by intuitive user interface
Customisable
The software user interface can be customised and is available in several foreign languages
Save
Unambiguous mapping of images and selected patient data, automatic data base backup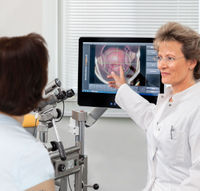 Training Exclusive Italian Distributor
In April 2015 Leisegang trains its exclusive Italian distributor MOVI in Berlin.
2012
Training for Asian Leisegang dealers in Singapore
In February 2012, Cooper Surgical and Leisegang conducted a training seminar in Singapore for Asian colposcope dealers from Malaysia, Singapore, Indonesia, the Philippines, Australia, Vietnam and South Korea. Prof. Quek from Singapore held a lecture on colposcopy.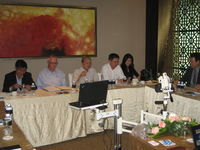 67th China International Medical Equipment Fair in Shenzhen, April 2012
SWSY, Leisegang's exclusive dealer in the People's Republic of China, presents Leisegang colposcopes on the 67th China International Medical Equipment Fair in Shenzhen in April 2012.
For more than 30 years, China's Medical Equipment Fair has been the most important platform for medical technology in the Asian-Pacific region, with more than 2,000 organizations presenting their products and over 60,000 visitors from more than 100 countries.
Call for tenders in China
SWSY, Leisegang's exclusive dealer in the People's Republic of China, won several calls for tenders with a total of 37 colposcopes in June and July 2012. Within one year, 70 colposcopes have been installed in 59 hospitals and healthcare centers in China.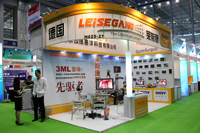 2011
Workshop on colposcopy in India - Introduction of ColpoSuite
A workshop on colposcopy took place at Mazumdar- Shaw Cancer Center and Narayana Hrudayalaya Hospital Bangalore from 23 to 24 March 2011. 300 Indian gynaecologists attended the workshop and listened to lectures of Dr. Shakuntala Baliga , Dr. N. Venkatesh, Dr. Patrick Walker (President of IFPC, UK), Mario Sideri (Italy) and Dr. John Tidy (Sheffield).
Dr. Shakuntala Baliga presented the Cooper Surgical's/Leisegang's Colposuite and performed live surgery that was broadcasted from the surgery room. The surgical procedure was commented by Dr. Patrick Walker and later discussed with the workshop attendees. We thank Dr. Baliga and Yashesh Sha from DRAKE Medical, Leisegang's dealer in India, for the coordination of the workshop.
Best international distributors 2011
Four companies - EUROTECH (Russia), MEDICARE (Thailand), MOVI (Italy) and LUNEAU (France) - have been awarded best Leisegang distributors 2011 during the training seminar in Ratingen on 15 November 2011.
Exclusive dealer for colposcopes in China
Cooper Surgical / Leisegang are happy to announce Beijing SWSY Technology Co. Ltd. as their exclusive distributor for für colposcopes in China. The colposcopes were introduced at a product launch event on 29 May 2011 in Beijing, China, in the presence of famous Chinese gynecologists such as Prof. Song Hue Hong of Beijing Chao Yang Hospital, Capitol University of Medical Science, and Dr. Zhao Yun of Beijing Unversity, People Hospital.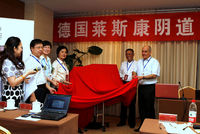 The Leisegang training center in Berlin
We are happy to announce that our Leisegang training center will be opening in January 2011 in Leibnizstr.32, 10625 Berlin. Here, we conduct training courses and seminars for German and foreign distributors regularly.
Dates can be found in our event calendar. If you are interested in a training course or seminar, please contact Dr. Thomas Kupferschmidt (t.kupferschmidt(at)leisegang.de, Phone: +49 30 319 009-0) and ask for your preferred training. In our training center, we demonstrate our ColpoSuite - a dysplasia consultation for gynaecologists, consisting of a photo/video colposcope with laptop for documentation, an examination chair, supply modules, LEEP, cryosurgery and instruments required to perform colposcopy.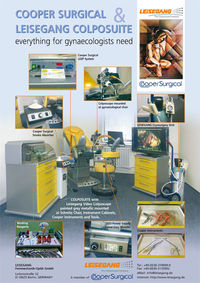 China
Together with SWSY, Leisegang's exclusive dealer from Beijing, Leisegang introduced the photo/video colposcope 3ML LED with Chinese software at the CMEF in Shenzhen, Asia's largest medical equipment fair, in April 2011.
Malaysia
Together with AVROMEDICAL, Leisegang's dealer in Kuala Lumpur, Leisegang sponsored a colposcopy workshop in Malacc in April 2011 which was held by Prof. Quek from Singapore.
Dubai
Cooper Surgical and Leisegang presented colposcopes, LEEP, cryosurgery and other Cooper products at the OBS-GYNE exhibition 2011 in Dubai.
USA
The following top healthcare centers in the US are using Leisegang colposcopes:
Cleveland Clinic - Cleveland, OH
Cedars Sinai - Los Angeles, CAYale University - New Haven, CT
Johns Hopkins - Baltimore, MD
Duke University - Durham, NC
Mt. Sinai Medical Center - New York, NY.
Germany
Leisegang is one of the largest selling colpocope brands in Germany.
France and Spain
Leisegang is expanding their leading position in both countries.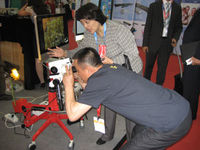 21 colposcopes in Russia
After a call for tenders in Russia, Leisegang's exclusive dealer Eurotech ordered 21 colposcopes in December 2011.
Leisegang training 2011 in Ratingen
On November 15, 2011, Leisegang invited dealers from 14 countries to attend a training seminar in Ratingen near Dusseldorf. Three companies have been awarded best distributors of the year 2011 - Cooper Companies, Cooper Surgical and Leisegang - and their products were introduced, facts about colposcopy were provided, and presentations on advantages of Leisegang colposcopes compared to competitors and sales strategies of Leisegang colposcopes were discussed.
The next training for Asian distributors will take place in Singapore on 13 and 14 February 2012.
Until 2010
Madagascar
In 2010, we delivered 10 colposcopes to Madagascar.
Russia
Leisegang is one of the leading providers of colposcopes in Russia. In 2008, Leisegang won a call for tenders for 210 colposcopes.
Macedonia
In 2008, Leisegang delivered 20 colposcopes to Macedonia in coordination with the Ministry of Health.
Mozambique
In 2008, Leisegang sold 10 colposcopes to Mozambique.
Belarus
Over the last 4 years, Leisegang has become the leading provider of colposcopes in Belarus.
Laos
In 2007, 10 colposcopes were sold to a teaching hospital.