LEISEGANG NEWS
Best Distributors 2020
05.11.2020
Leisegang was able to achieve a significant increase in sales this year - despite the Corona restrictions. Special thanks go to these three Leisegang exclusive distributors:
SWSY, Exclusive Distributor in China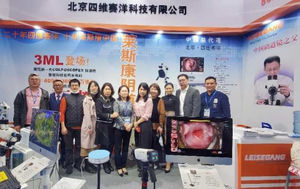 Since 2011 SWSY has been the exclusive Leisegang distributor in China, the world's largest market for colposcopes. During the successful collaboration with SWSY, colposcopes have been installed in over 800 Chinese hospitals. The brand Leisegang has thus finally asserted itself as the market leader in the high-quality segment.
Despite a large number of local Chinese manufacturers, SWSY was able again to increase sales of Leisegang colposcopes this year. An outstanding achievement, especially against the background of the ongoing COVID-19 restrictions!
We would like to thank both managing directors Mr. Je Ling and Ms. Jin Xin and their entire team for their high level of commitment and congratulate them on their impressive success!
Eurotech, Exclusive Distributor in Russia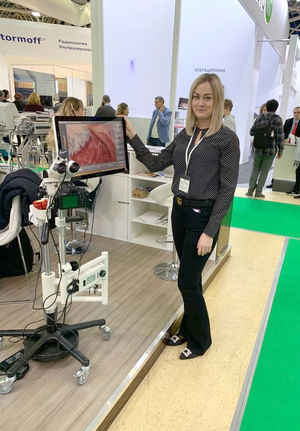 Leisegang and Eurotech have enjoyed a successful business relationship on the Russian market for over 25 years. During this time, Leisegang colposcopes were installed in far more than 2,000 Russian hospitals.
Despite COVID-19 restrictions, Tatyana Matushevskaya's team managed to sustainably increase sales in the business year 2020. Leisegang was once again able to demonstrate its market-leading position in the binocular high-quality segment.
We would like to thank the entire team, in particular the managing director Alexey Issaev, Tatyana Matushevskaya, Ekaterina Kuznetsova and all employees for their outstanding commitment!
Micro Optimal, Main Distributor in Germany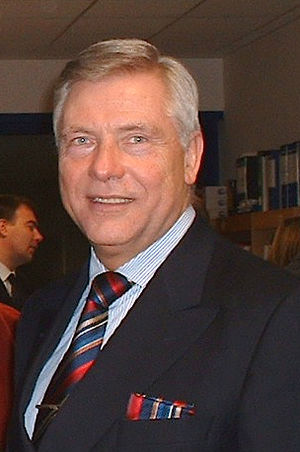 The owner of the small company, Arthur Hoffmann, held senior positions at Carl Zeiss, Olympus, Fuji-Foto-Film and GE Healthcare before founding his company Micro Optimal. Originally founded with a focus on scientific microscopy, Micro Optimal combines 30 years of experience in the fields of pathology, cytology and gynecology. He has been a business partner and consultant of Leisegang since 2017.
In the difficult business year 2020, Micro Optimal became the best distributor in Germany and is also one of Leisegang's leading sales partners on a global scale.
We would like to take this opportunity to thank Arthur Hoffmann for his outstanding commitment, permanent support and excellent sales results in 2020!
Corona Virus: Urgent Disinfection Notice for Repair Return Shipment
03.04.2020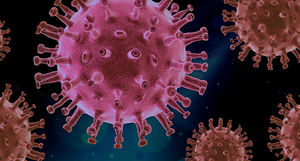 Due to the currently rapidly spreading corona virus SARS-CoV-2 and the associated high risk of infection, the disinfection requirements must be noted with particular care and must be followed in any case before devices are shipped.We would therefore urge you to carefully clean and disinfect all devices that you send to us as part of a repair or loan, according to the relevant guidelines! We hope for your understanding that we also must protect our employees and want to rule out any risk of infection.
You can find relevant specifications for suitable cleaning agents and disinfectants both in the instructions for use and in the service manual:
Attention: please always enclose the completed disinfection confirmation with the shipment:
If you are unsure or have any further questions, please feel free to contact our customer service by phone:
Phone: +49 30 / 319 009-0
Event activities in South India
20.02.2020
The South Indian Leisegang distributor Inscon presented Leisegang colposcopes at several events at the end of last year:
9th AOGIN conference in Kochi, India (December 13-15, 2019)
The AOGIN (Asia Oceania research organization on Genital Infections and Neoplasia) is an organization that is committed to combat HPV infections in the Asia-Pacific region. The AOGIN cooperates with governments as well as non-governmental organizations and healthcare workers. The main task is to provide information, conduct surveys and audits and promote research and scientific exchange. In addition to specialist lectures, colposcopy workshops are also held at the annual conference.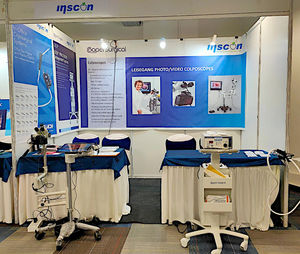 CanQer 2019 – 3rd Annual Symposium of Cochin Cancer Research Centre (08.-10.11.2019)
The focus of this symposium is on presenting innovative technologies in the field of combating cancer. Oncologists, scientists and political decision-makers exchange information with startups from the healthcare sector and venture capitalists.
Colposcopy workshop at Medical College, Kozhikode (November 2019)
Almost 100 gynecologists and PG students took part in the event. In addition to lectures and a video workshop, the colposcopy equipment including LEEP and cryo surgery was also presented.
Attention: Fraudulent Russian Distributor Website!
13.02.2020
We would like to point out that the website www.leisegang-russia.ru is not the original website of our Russian exclusive distributor Eurotech Medical Ltd., this is a fraudulent website!
Please note that for the region of the Russian Federation, only Eurotech Medical Ltd. has the exclusive right to sell Leisegang colposcopes. You can find the contact details here: www.eurotech.ru